Ms. Capone`s Music Classroom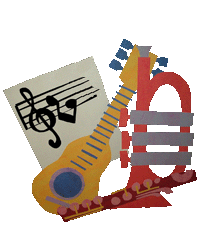 Welcome to Ms. Capone's Music Classroom at SNIS
"Where words fail, Music speaks"
The 2019-2020 school year in Ms. Capone's music classroom will be packed with learning, growing and music making!
All students will be playing recorder this year. Third graders are all provided with a recorder by the New Milford School district. You will be getting them from me during the first weeks of school.
Fourth and Fifth Graders need to bring their recorders from last year back into school, so give them a good rinse in hot water and put them in your backpacks!
I look forward to a great year in music with all of my students!
Check back here often to see what we've been doing.
Best way to reach me is at: caponeg@newmilfordps.org